We believe an open mind and an active life is a better prescription for self-care.
peace of mind
We believe that honesty, compassion and empathy is good business. We've laid out a holistic vision for OFFFIELD that ensures that as we grow we create meaningful impact. Goals that will take a lifetime to accomplish but worth the journey. We fund these goals by allocating 1% of revenue into initiatives for People, Places and Planet, and by growing our company in their service.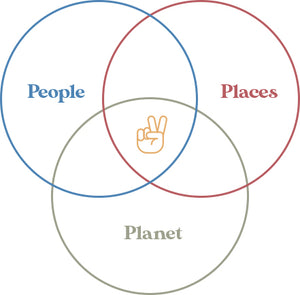 For too long, the war on drugs led to the dismantling of communities of color. While cannabis dispensaries have been deemed essential in many states, tens of thousands of people remain in prison for their participation in cannabis culture. OFFFIELD is committed to change. Throughout 2022, we are allocating 1% of revenue to advance cannabis reform, so every stick we sell sticks it to injustice.