high performance sports drink
original lime
< 0.3% THC (hemp-derived)*
The world's first high-performance sports drink has arrived. Developed with the help of over 300 athletes in the search for the Runner's High cheat code. Meet the refreshing sports drink that puts the active in psychoactive.

the world's first high performance sports drink
Triggers the effects of the Runner's High

Fights inflammation and mental fatigue

Alleviates anxiety and improves energy

Hydrates 2x faster than water alone

Way less sugar than other sports drinks
Contains THC*
Soy Free
Non-GMO
Vegan
Low Sugar
Caffeine Free
Gluten Free
Non-Carobonated

offfield labs approved
Over 300 athletes across multiple disciplines participating in the creation of this formula. By far one of the most popular and successful Offfield Labs programs to date.

accessing the runner's high
OFFFIELD High Performance Products use broad spectrum CBD & CBG, and hemp derived THC to access your Endocannabinoid System (ECS). Activation of the ECS has been linked to the runner's high, triggered during high endurance exercise. Providing a full mind and body experience.
quality ingredients for a quality experience
5mg THC
This product contains hemp-derived THC, a psychoactive molecule found in the plant to dial it up a notch.
< 0.3% THC (hemp-derived)*
10mg CBD
Selected for quality and effect, this broad spectrum phytocannabinoid works together to help you keep moving and feeling awesome throughout your activity.
10mg CBG
Cannabigerol is known as the "Mother of All Cannabinoids." This powerful molecule amplifies benefits, promoting focus during fitness.
Vitamins B6, B12 & C
Essential B Vitamins vital to creating red blood cells and give you a little boost. And Vitamin C to aid in active recovery and immunity.
100mg L-Theanine
An incredible tea leaf derived energy boost without the jitteriness of caffeine. It's the thrill of winning, without the pressure of competing.

Magnesium & Zinc
Magnesium has been found to boost exercise performance. While Zinc is great for building a strong immune system.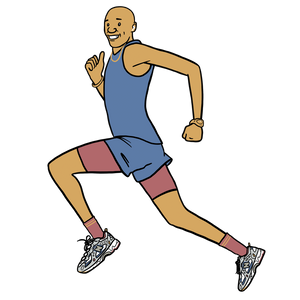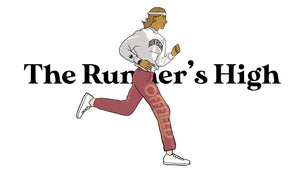 The Runner's High is a bragging right amongst runners, yet how it worked remained a mystery to scientists for generations. With the legalization of
cannabis research
came the discovery of the source of the Runner's High. The Endocannabinoid System induces and regulates exercise highs for just about any activity. The same Endocannabinoid System that is activated with cannabinoids like THC, CBD and CBG.